It's pretty rare that we come upon something that seems magical, even miraculous. Something that seems to defy logic, that doesn't exactly make sense but it works every time. This post is about a principle that fits that description.
If you read this website and blog, you know I'm a student of productivity. I enjoy looking for ways to accomplish more with the time, knowledge and resources I have. Well, this may be the greatest simple truth about productivity I've encountered:
Less is more
It never seems to fail that when I finally quit trying to do 3 things at once, get more done.
Like most of the information on this website and blog, this isn't news. It's just something I have to remind myself about frequently, kind of like an addict who has to take it day at a time and just try to get it right today.
When you try to chase two rabbits, both escape.
Here's a list that a marketer I follow published on his blog, which you can read here. It's a list of suggestions for simplifying so you can get more done. In getting more done, hopefully that translates to reaching your goals sooner, and in reaching more of them.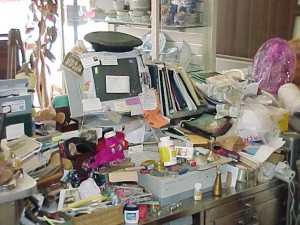 Join me in getting more done, by focusing on "less".
delete contacts from phone
cancel appointments you are not looking forward to
stop recurring services you no longer use
shred paperwork and dump it
remove some of the ToDo items from your list
donate unused clothes and toys to charity
purge your inbox and unsubscribe to 'gurus'
declutter your office
remove excess furniture
clear whiteboards
sell assets you no longer use
empty your wallet
clean out your glovebox
tidy the house
avoid people who waste your time or mess your mind
delete files on your hard drive
uninstall apps you no longer use
delete browser bookmarks
clean up your desktop icons
empty the bins
give away books or courses you have used